Health centre – establishing a business incubator centre in Szekszárd
The idea of Orthodent Ltd. – the establishment of a health centre/business incubator centre in Szekszárd – could be realized with the subsidy provided by the South Transdanubia Operational Programme. We have established a modern health centre at a total cost of more than 160 million HUF.
Our company was founded in 2006. Our main aim was to establish a health centre/business incubator centre in the centre of Szekszárd. The site is our private property, it is ideally situated in the city centre, opposite the district hospital and it is easily accessible by public transport.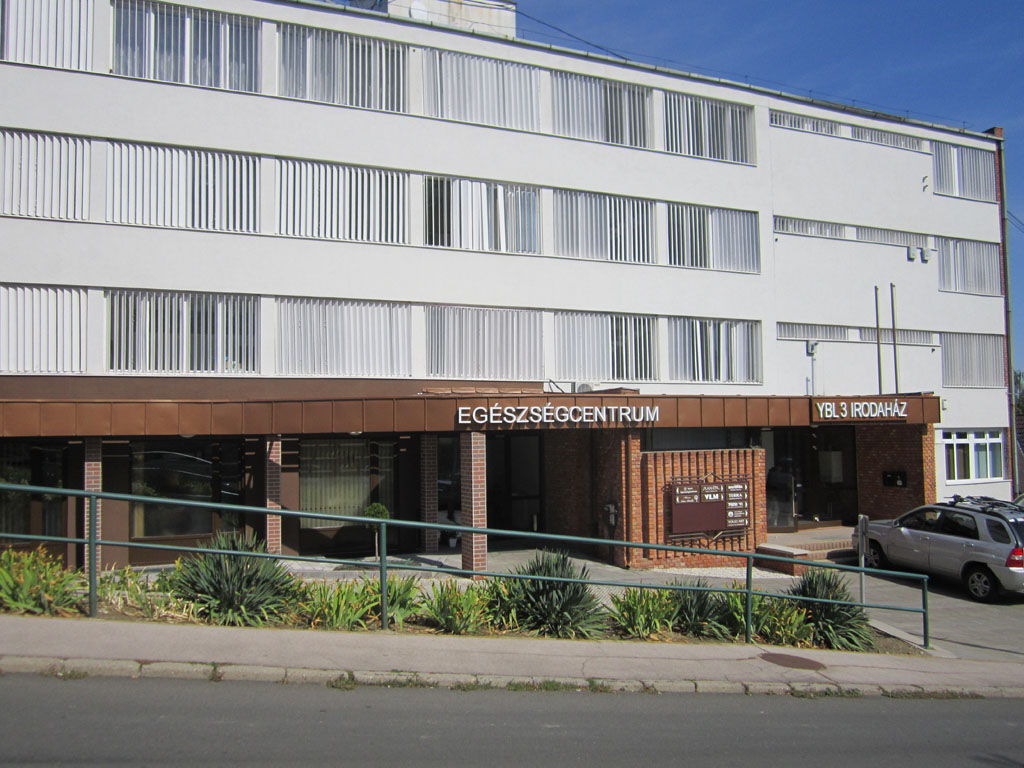 Within the scope of the project, our company established a Health Centre with a useful floor area of 1,125 m2, which includes parking spaces, medical consulting rooms/offices, meeting rooms/classrooms and the associated social rooms. Several businesses are welcome in the aesthetic, cutting edge health centre, which meets the strict hygienic requirements in every aspect. Our primary target group is composed of start-up businesses involved in health care, which are offered the right location and a background that can be maintained economically through our continuous services, so that they can focus on providing high value-added services and use the existing infrastructure as well as machinery and IT background efficiently. In addition to the professional background, the companies based in the centre are offered useful business services such as business and legal consultancy, interpreting, office and IT services as well as trainings.
The planned budget of the project was160 million HUF + VAT, 70% of which was financed by winning the tender within the framework of the South Transdanubia Operational Programme. The project was launched on 30 October 2010.

Our project could be realized by winning the subsidy within the tender DDOP-1.1.1/B-09
Read more about the development programs on the website of Nemzeti Fejlesztési Ügynökség (National Development Agency)